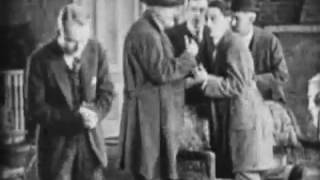 Seven Keys to Baldpate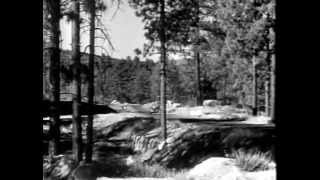 Murder in the Clouds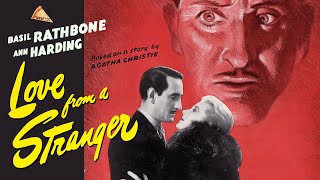 Love from a Stranger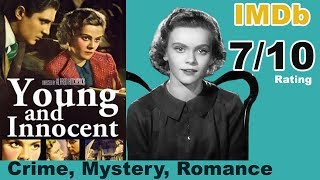 Young and Innocent (Part 1)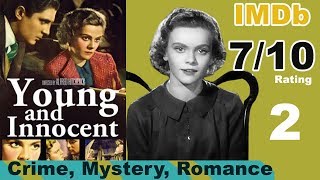 Young and Innocent (Part 2)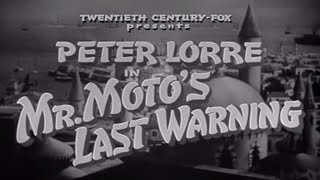 Mr. Moto's Last Warning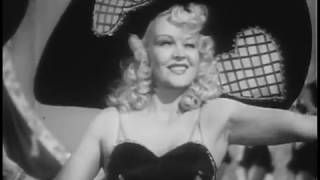 Lady of Burlesque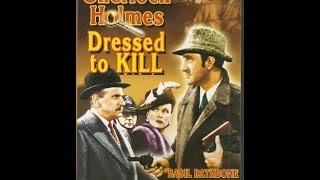 Dressed to Kill
The Spiral Staircase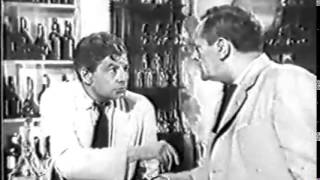 Inner Sanctum: Port of Regrets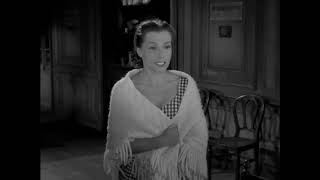 Diabolique (Les diaboliques, original title)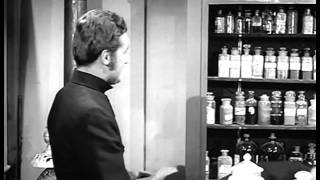 The Veil: Vision of Crime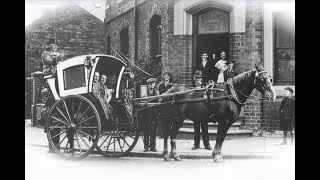 Thriller: The Return of Andrew Bentley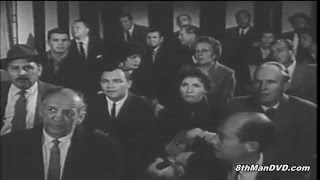 Alfred Hitchcock Presents: The Sorcerer's Apprentice
Picnic at Hanging Rock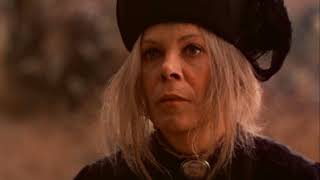 Picnic At Hanging Rock: The Lost Ending
Seven Keys to Baldpate

(1917) A writer (George M. Cohan) bets a friend (Frank Losee) that he can write a 10,000-word novel in 24 hours. The friend takes the bet, and gives the writer the keys to his Baldpate Inn, which has been closed for the winter, so he can write in complete seclusion. Things start heating up, though, when a succession of people who also have keys to the inn begin showing up. George M. Cohan, Anna Q. Nilsson, Frank Losee, Director: Hugh Ford. (Mystery, Thriller, Silent Film)

Murder in the Clouds

(1934) After a plane on a secret mission to carry a scientist with a new high explosive mixture to Washington explodes in flight, there is a race between government agents to get the mixture back and the bad guys to get the mixture out of the country. Lyle Talbot, Ann Dvorak, Gordon Westcott, Robert Light, George Cooper, Charles Wilson, Henry O'Neill, Director: D. Ross Lederman.

Love from a Stranger

(1937) A lottery winner (Ann Harding) breaks up with her fiancé and marries a fortune hunter (Basil Rathbone) who proves to be dangerous. The film's suspense builds to a shocking climax! Ann Harding, Basil Rathbone, Binnie Hale, Bruce Seton, Director: Rowland V. Lee.

Young and Innocent (Part 1)

(1937) A man (Derrick de Marney) on the run from a murder charge enlists a beautiful stranger (Nova Pilbeam) who must put herself at risk for his cause. Nova Pilbeam, Derrick de Marney, Director: Alfred Hitchcock.

Young and Innocent (Part 2)

(1937) A man (Derrick de Marney) on the run from a murder charge enlists a beautiful stranger (Nova Pilbeam) who must put herself at risk for his cause. Nova Pilbeam, Derrick de Marney, Director: Alfred Hitchcock.

Mr. Moto's Last Warning

(1939) Moto (Peter Lorre) thwarts a ruthless band of international agents who try to foment an international incident by mining the entrance to the Suez Canal and blaming the British. Peter Lorre, Ricardo Cortez, Virginia Field, John Carradine, George Sanders, Joan Carol, Director: Norman Foster.

Lady of Burlesque

(1943) After one member of their group is murdered, the performers at a burlesque house must work together to find out who the killer is before they strike again. Barbara Stanwyck, Michael O'Shea, J. Edward Bromberg, Charles Dingle, Frank Conroy, Gloria Dickson, Marion Martin, Director: William A. Wellman.

Dressed to Kill

(1946) Sherlock Holmes (Basil Rathbone) sets out to discover why a trio of murderous villains, including a dangerously attractive female, are desperate to obtain three unassuming and inexpensive little music boxes. Basil Rathbone, Nigel Bruce, Patricia Morison, Edmond Breon, Frederic Worlock, Carl Harbord, Patricia Cameron, Holmes Herbert, Harry Cording, Leyland Hodgson, Mary Gordon, Ian Wolfe, Director: Roy William Neill.

The Spiral Staircase

(1946) In 1916, a shadowy serial killer is targeting women with "afflictions". Dorothy McGuire, George Brent, Ethel Barrymore, Director: Robert Siodmak.

Inner Sanctum: Port of Regrets

(1/16/1954) Season 1, Episode 2. A distinguished judge (Ian Keith) who feels that no leniency is deserved in crimes of passion finds himself involved in a crime of passion. Ian Keith, Cora Summers, Stefan Schnabel, Michael Tolan, Paul McGrath: Host, Director: Alan Neuman.

Diabolique (Les diaboliques, original title)

(1955) The wife and mistress of a loathed school principal hatch a plan to murder him while having the perfect alibi. They carry out the plan... but then his body disappears. Simone Signoret, Vera Clouzot, Paul Meurisse, Charles Vanel, Director: H.G. Clouzot.

The Veil: Vision of Crime

(1958) Season 1, Episode 1. While on a boat trip to Paris, a man (Robert Hardy) has a vision in which he sees his brother murdered. Boris Karloff, Robert Hardy, Jennifer Raine, Patrick Macnee, Betty Fairfax, Terence DeMarney, Donald Lawton, Kendrick Huxham, Director: Herbert L. Strock.

Thriller: The Return of Andrew Bentley

(12/11/1961) Season 2, Episode 12. White magic practitioner Amos Wilder (Terence de Marney) kills himself after securing his nephew's (John Newland) sworn promise to guard his body against evil spirits. The nephew must never leave his uncle's mansion, to protect the shire from the return of black necromancer Bentley (Reggie Nalder), cast back to Hell by Wilder. John Newland, Antoinette Bower, Philip Bourneuf, Boris Karloff: Host, Director: John Newland.

Alfred Hitchcock Presents: The Sorcerer's Apprentice

(1962) Season 7, Episode 39. The Great Sadini (David J. Stewart) finds a young (Brandon De Wilde) man passed out from hunger on the carnival grounds and takes him inside his trailer. The boy, Hugo, proves to be simple. His first thought on waking is that he is dead and that Sadini and his wife (Diana Dors) are the devil and an angel. Diana Dors, Brandon De Wilde, David J. Stewart, Larry Kert, Director: Josef Leytes. ( Crime, Drama, Mystery)

Picnic at Hanging Rock

(1975) During a rural summer picnic, a few students and a teacher from an Australian girls' school vanish without a trace. Rachel Roberts, Dominic Guard, Helen Morse, Jacki Weaver, Director: Peter Weir.

Picnic At Hanging Rock: The Lost Ending

(1975) The original ending to the film "Picnic At Hanging Rock" (1975) where Mrs. Appleyard goes in search of the girls.