A Christmas Carol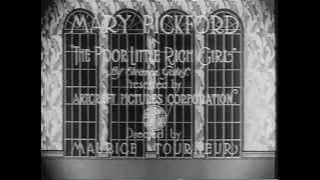 The Poor Little Rich Girl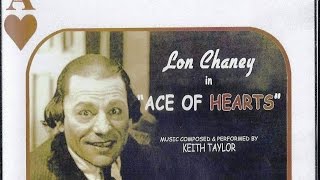 The Ace of Hearts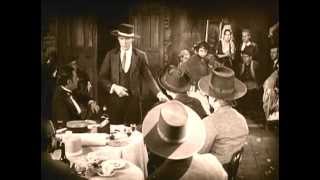 Blood and Sand
The Hunchback of Notre Dame
The Dance of Life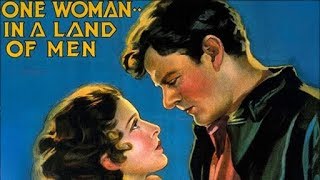 The Silver Horde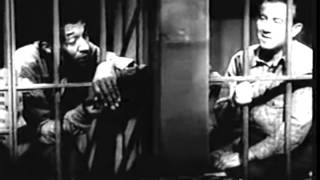 The Last Mile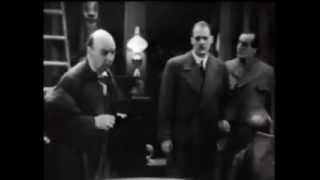 The Sign of Four: Sherlock Holmes' Greatest Case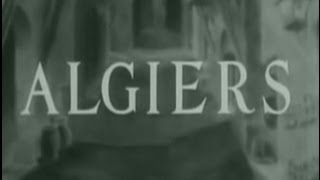 Algiers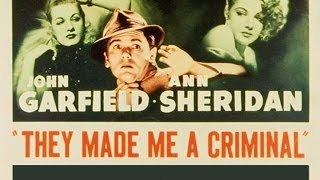 They Made Me a Criminal The Stars Look Down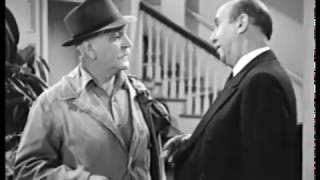 A Stranger In Town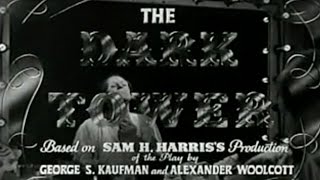 The Dark Tower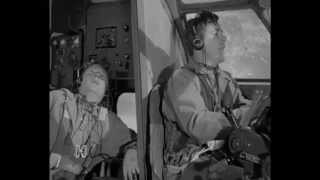 The North Star
War of the Wildcats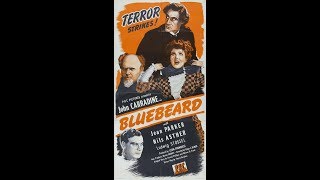 Bluebeard
And Then There Were None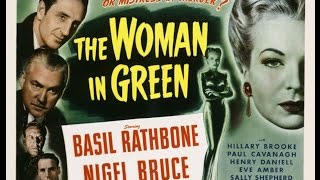 The Woman in Green
A Close Call for Boston Blackie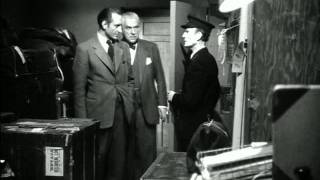 Terror by Night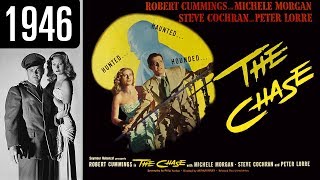 The Chase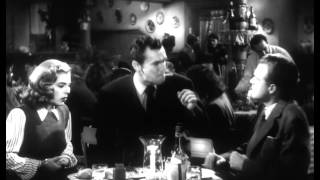 The Strange Love of Martha Ivers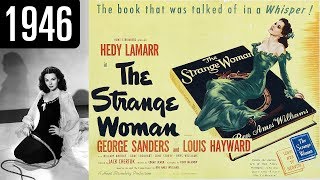 The Strange Woman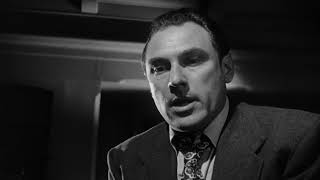 The Scar
The Green Promise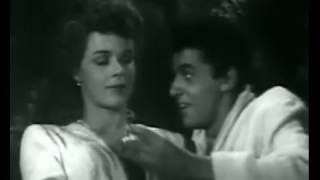 The Young Lovers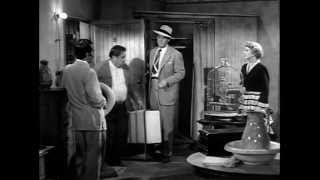 Borderline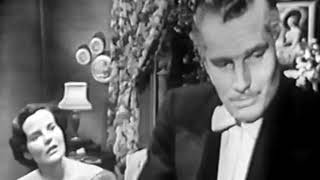 Studio One: The Willow Cabin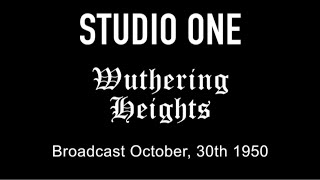 Studio One: Wuthering Heights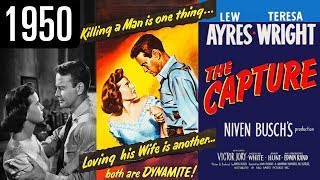 The Capture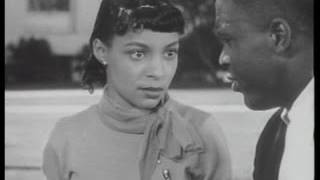 The Jackie Robinson Story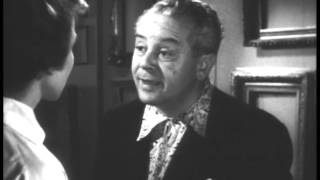 The Second Woman
Three Came Home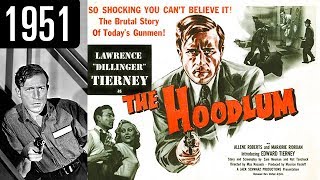 The Hoodlum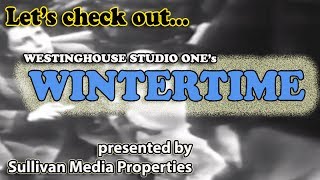 Studio One: Wintertime
Westinghouse Summer Theatre: The Rabbit
The Bigamist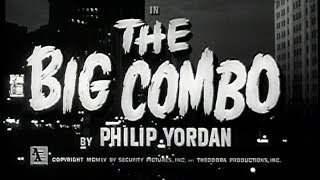 The Big Combo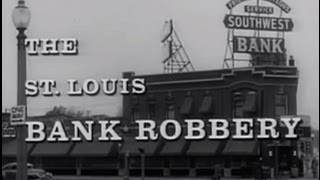 The St. Louis Bank Robbery
The Boy in the Plastic Bubble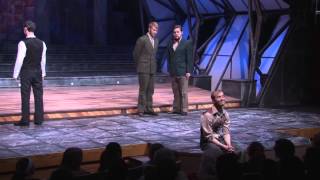 Hamlet
A Christmas Carol

(1910) Based on the story by Charles Dickens, Ebenezer Scrooge (Marc McDermott) is well known for his harsh, miserly ways, until he is visited by three spirits. Marc McDermott, Charles Ogle, William Bechtel, Viola Dana, Carey Lee, Shirley Mason, Directors: J. Searle Dawley, Charles Kent, Ashley Miller.

The Poor Little Rich Girl

(1917) The wealthy but selfish parents of a lonely young girl (Mary Pickford) begin to rethink what is important to them after a servant's irresponsibility results in a crisis. Mary Pickford, Director: Maurice Tourneur.

The Ace of Hearts

(1921) A romantic rivalry among members of a secret society becomes even tenser when one of the men is assigned to carry out an assassination. Lon Chaney, Leatrice Joy, John Bowers, Hardee Kirkland, Raymond Hatton, Edwin N. Wallock, Roy Laidlaw, Director: Wallace Worsley. (Silent Film)

Blood and Sand

(1922) A toreador's (Rudolph Valentino) familial and social life is threatened when he has an affair. Rudolph Valentino, Lila Lee, Nita Naldi, Directors: Fred Niblo, Dorothy Arzner (uncredited).

The Hunchback of Notre Dame

(1923) In fifteenth century Paris, the brother (Brandon Hurst) of the archdeacon (Nigel de Brulier) plots with the gypsy king to foment a peasant revolt. Meanwhile, a freakish hunchback (Lon Chaney) falls in love with the gypsy queen (Patsy Ruth Miller), Director: Wallace Worsley.

The Dance of Life

(1929) A vaudeville comic (Hal Skelly) and a pretty young dancer (Nancy Carroll) aren't having much luck in their separate careers, so they decide to combine their acts; and in order to save money on the road, they get married. Hal Skelly, Nancy Carroll, Directors: John Cromwell and A. Edward Sutherland.

The Silver Horde

(1930) A salmon fisherman has to choose between a bad girl and a society doll. Evelyn Brent, Louis Wolheim, Jean Arthur, Raymond Hatton, Joel McCrea, Director: George Archainbaud.

The Last Mile

(1932) An innocent man (Howard Phillips) sentenced to death gets caught up in a prison riot. Howard Phillips, Preston S. Foster, George E. Stone, Noel Madison, Alan Roscoe, Paul Fix, Al Hill, Daniel L. Haynes, Director: Sam Bischoff.

The Sign of Four: Sherlock Holmes' Greatest Case

(1932) A young woman (Isla Bevan) turns to Sherlock Holmes (Arthur Wontner) for protection when she's menaced by an escaped killer seeking missing treasure. However, when the woman is kidnapped, Holmes and Watson (Ian Hunter) must penetrate the city's criminal underworld to find her. Arthur Wontner, Isla Bevan, Ian Hunter, Director: Graham Cutts.

Algiers

(1938) Beautiful Gaby (Hedy Lamarr) meets a romantic jewel thief (Charles Boyer) in the mysterious Casbah. Charles Boyer, Sigrid Gurie, Hedy Lamarr, Director: John Cromwell.

They Made Me a Criminal

(1939) A boxer (John Garfield) flees believing he has committed a murder while he was drunk. John Garfield, and The Dead End Kids, Director: Busby Berkeley.

The Stars Look Down

(1940) Davey Fenwick (Michael Redgrave) leaves his mining village on a university scholarship intent on returning to better support the miners against the owners, but his plans are disrupted when he falls in love. Michael Redgrave, Margaret Lockwood, Emlyn Williams, Director: Carol Reed.

A Stranger In Town

(1943) In the small town of Crown Port, local attorney Bill Adams (Richard Carlson) is trying to break up the ring of corrupt town officials by running for mayor. Frank Morgan, Richard Carlson, Jean Rogers, Porter Hall, Director: Roy Rowland.

The Dark Tower

(1943) A struggling circus finds salvation in the form of an exciting new twist on their high-wire act. Ben Lyon, Anne Crawford, David Farrar, Director: John Harlow.

The North Star

(1943) A Ukrainian village must suddenly contend with the Nazi invasion of June 1941. Anne Baxter, Dana Andrews, Walter Huston, Walter Brennan, Ann Harding, Jane Withers, Farley Granger, Erich von Stroheim, Director: Lewis Milestone.

War of the Wildcats

(1943) Cowboy Daniel Somers (John Wayne) and oilman Jim Gardner (Albert Dekker) compete for oil lease rights on Indian land in Oklahoma, as well as for the favors of schoolteacher Catherine Allen (Martha Scott). John Wayne, Martha Scott, Albert Dekker, Director: Albert S. Rogell.

Bluebeard

(1944) In Paris, an artist (John Carradine) hires portrait models, and after he finishes their portraits, he strangles them. John Carradine, Jean Parker, Nils Asther, Ludwig Stossel, Director: Edgar G. Ulmer.

And Then There Were None

(1945) Seven guests, a newly hired personal secretary and two staff are gathered on an isolated island by an absent host and someone begins killing them off one by one. Barry Fitzgerald, Walter Huston, Louis Hayward, Director: Rene Clair.

The Woman in Green

(1945) Sherlock Holmes investigates when young women around London turn up murdered, each with a finger severed. Basil Rathbone, Nigel Bruce, Director: Roy William Neill.

A Close Call for Boston Blackie

(1946) Sleuth Blackie is framed for murder. Chester Morris, Lynn Merrick, Richard Lane, Frank Sully, George E. Stone, Director: Lew Landers.

Terror by Night

(1946) When the fabled Star of Rhodesia diamond is stolen on a London to Edinburgh train, and the son of its owner is murdered, Sherlock Holmes (Basil Rathbone) must discover which of his suspicious fellow passengers is responsible. Basil Rathbone, Nigel Bruce, Alan Mowbray, Dennis Hoey, Renee Godfrey, Frederic Worlock, Mary Forbes, Skelton Knaggs, Billy Bevan, Geoffrey Steele, Director: Roy William Neill.

The Chase

(1946) Chuck Scott gets a job as chauffeur to tough guy Eddie Roman; but Chuck's involvement with Eddie's fearful wife becomes a nightmare. Robert Cummings, Michèle Morgan, Steve Cochran, Peter Lorre, Director: Arthur D. Ripley.

The Strange Love of Martha Ivers

(1946) A man (Van Heflin) is reunited with his childhood friend (Barbara Stanwyck) and her husband (Kirk Douglas), who believe he knows the truth about the death of her rich aunt years earlier. Barbara Stanwyck, Van Heflin, Lizabeth Scott, Kirk Douglas, Judith Anderson, Roman Bohnen, Darryl Hickman, Director: Lewis Milestone.

The Strange Woman

(1946) Beautiful Jenny Hager (Hedy Lamarr) finds that she can always get what she wants from the men in the 1820s port of Bangor, Maine. Hedy Lamarr, George Sanders, Louis Hayward, Director: Edgar Ulmer.

The Scar

(1948) Just released from prison, John Muller (Paul Henreid) masterminds a holdup at an illegal casino run by Rocky Stansyck. The robbery goes bad, and the mobsters capture some of Muller's men and force them to identify the rest before killing them. Stansyck has a reputation for tracking down and killing his enemies, no matter how long it takes, so Muller decides to leave town and hide. He takes an office job recommended by his law-abiding brother, Frederick (Eduard Franz), but quickly decides that working for a living is not for him. Paul Henreid, Joan Bennett, Eduard Franz, Leslie Brooks, John Qualen, Mabel Paige, Herbert Rudley, Director: Steve Sekely.

The Green Promise

(1949) Old Man Matthews (Walter Brennan) is a farmer who is constantly being encouraged to update his work practices with newer technology. Staunchly dedicated to the time-honored methods that he knows, Matthews, a widower, raises his family in a similarly old fashioned manner. Marguerite Chapman, Walter Brennan, Robert Paige, Natalie Wood, Director: William D. Russell.

The Young Lovers

(1949) A dancer (Sally Forrest) who has just gotten engaged to her partner and choreographer (Keefe Brasselle) and is about to embark on a major career is devastated to learn that she has contracted polio. Sally Forrest, Keefe Brasselle, Hugh O'Brian, Director: Ida Lupino.

Borderline

(1950) Two undercover agents (Fred MacMurray and Claire Trevor) infiltrate a drug-smuggling ring in Mexico, but neither is aware of the other's identity. Fred MacMurray, Claire Trevor, Director: William A. Seiter.

Studio One: The Willow Cabin

(2/27/1950) Season 2, Episode 25. A young British actress (Priscilla Gillette) falls in love with a married American surgeon (Charlton Heston) and devotes herself to his happiness. Priscilla Gillette, Charlton Heston, Director: Paul Nickell.

Studio One: Wuthering Heights

(10/30/1950) Season 3, Episode 10. Mistreated foundling Heathcliff and his stepsister Catherine fall in love, but when she marries a wealthy man, he becomes obsessed with getting revenge, even well into the next generation. Charlton Heston, Mary Sinclair, Richard Waring, June Dayton, Lloyd Bochner, Director: Paul Nickell.

The Capture

(1950) A badly injured fugitive (Lew Ayres) explains to a priest (Victor Jory) how he came to be in his present predicament. Lew Ayres, Teresa Wright, Victor Jory, Jacqueline White, Jimmy Hunt, Edwin Rand, Director: John Sturges.

The Jackie Robinson Story

(1950) Biography of Jackie Robinson, the first Black major league baseball player in the 20th century. Jackie Robinson, Ruby Dee, Minor Watson, Louise Beavers, Richard Lane, Harry Shannon, Ben Lessy, Bill Spaulding, Billy Wayne, Director: Alfred E. Green.

The Second Woman

(1950) In flashback from a 'Rebecca'-style beginning: Ellen Foster (Betsy Drake), visiting her aunt on the California coast, meets neighbor Jeff Cohalan (Robert Young) and his ultramodern clifftop house. Ellen is attracted to Jeff, who's being plagued by unexplained accidents, major and minor. Robert Young, Betsy Drake, Director: James V. Kern.

Three Came Home

(1950) The true story of author Agnes Newton Keith, who, separated from her husband and with a young son to care for, was imprisoned in several Japanese prisoner of war camps from 1941 to the end of World War II. Claudette Colbert, Patric Knowles, Florence Desmond, Sessue Hayakawa, Director: Jean Negulesco.

The Hoodlum

(1951) Paroled sociopath career criminal Vincent Lubeck (Lawrence Tierney) betrays his family's trust when he masterminds a complex armored car robbery. Lawrence Tierney, Allene Roberts, Marjorie Riordan, Edward Tierney, Director: Max Nosseck.

Studio One: Wintertime

(4/2/1951) Season 3, Episode 32. In 1946 Germany, a recently released POW returns to find his home in ruins. Patric Knowles, Anne Marno, Dennis Harrison, Leni Stengel, Don Dickinson, Kurt Katch, Paul Andor, James Winslow, John Fletcher, Director: Paul Nickell.

Westinghouse Summer Theatre: The Rabbit

(8/13/1951) Season 3, Episode 51. A guy who works at a bank feels tormented by the other employees. Martin Brooks, Maria Riva, Robert H. Harris, Richard Purdy, Director: John Peyser.

The Bigamist

(1953) Harry (Edmond O'Brien) and Eve Graham (Joan Fontaine) are trying to adopt a baby. The head of the agency senses Harry is keeping a secret and does some investigating. Joan Fontaine, Ida Lupino, Edmund Gwenn, Director: Ida Lupino.

The Big Combo

(1955) A police lieutenant is ordered to stop investigating deadly crime boss, Mr. Brown, because he hasn't been able to get any hard evidence against him. He then goes after Brown's girlfriend who despises him, for information instead. Cornel Wilde, Richard Conte, Brian Donlevy, Jean Wallace, Director: Joseph Lewis.

The St. Louis Bank Robbery

(1959) A gang's plans for a St. Louis bank robbery are complicated when the sister of one of the thieves starts voicing her well-founded suspicions. Steve McQueen, Crahan Denton, David Clarke, James Dukas, Molly McCarthy, Directors: Charles Guggenheim and John Stix.

The Boy in the Plastic Bubble

(1976) The girl next door (Glynnis O'Connor) makes a teen born with immune deficiencies (John Travolta) want to leave his germ-free bubble. John Travolta, Glynnis O'Connor, Robert Reed, Diana Hyland, Karen Morrow, Howard Platt, Buzz Aldrin, Ralph Bellamy, Director: Randal Kleiser.

Hamlet

(2013) The Bethany Lutheran College Theatre presents Hamlet. Michael Lilienthal. Written by William Shakespeare, Directed by: Peter Bloedel.