20,000 Leagues Under the Sea
The Crazy Ray (Paris Qui Dort)
Metropolis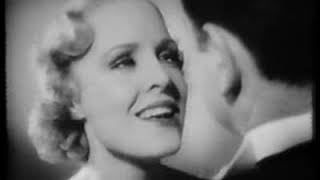 Trans-Atlantic Tunnel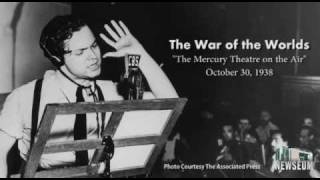 The Mercury Theatre on the Air: The War of the Worlds (Radio Broadcast)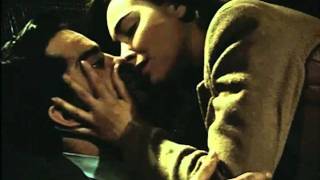 Dreams That Money Can Buy Cat-Women of the Moon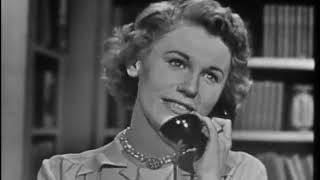 Tales of Tomorrow: The Evil Within
Tales of Tomorrow: Appointment on Mars
Tales of Tomorrow: The Duplicates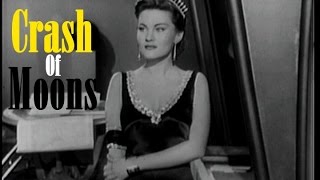 Crash of Moons
Killers from Space
Lux Radio Theater: The Day The Earth Stood Still (Radio Broadcast)
This Island Earth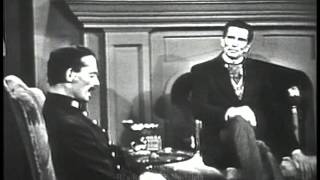 Climax!: Dr. Jekyll and Mr. Hyde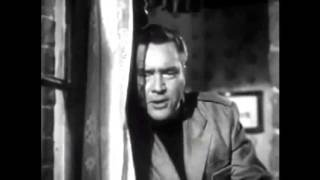 1984
The Giant Claw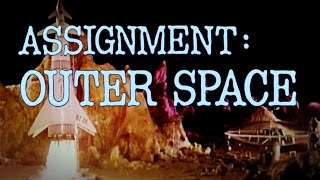 Assignment: Outer Space [Space Men (original title)]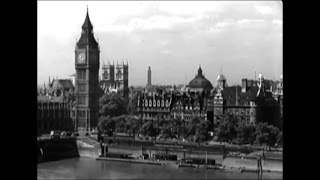 One Step Beyond: The Dream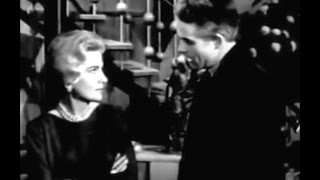 One Step Beyond: The Visitor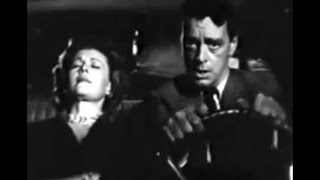 One Step Beyond: Anniversary of a Murder
Evil Brain from Outer Space
The Earth Dies Screaming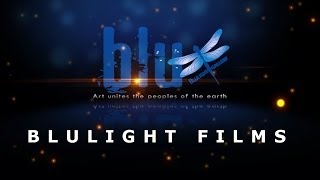 Voyage to the Prehistoric Planet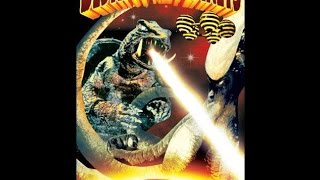 Destroy All Planets (Gamera vs. Viras)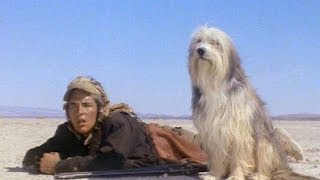 A Boy and His Dog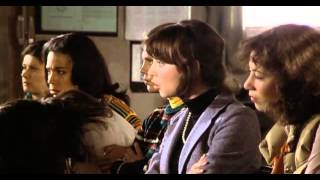 Virus (Fukkatsu No Hi or Day of Resurrection)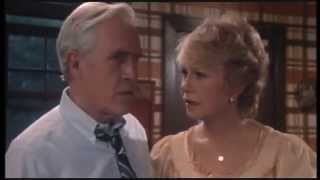 The Day After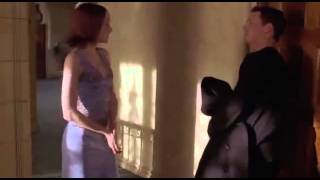 The Twilight Zone (2002–2003): The Pharaoh's Curse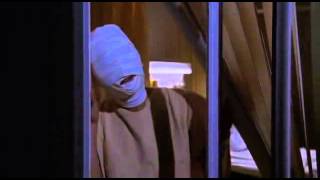 The Twilight Zone (2002–2003): Eye of the Beholder
Gamera: The Guardian Of The Universe
20,000 Leagues Under the Sea

(1916) In this silent film, Captain Nemo has built a fantastic submarine for his mission of revenge. Allen Holubar, Lois Alexander, Curtis Benton, Director: Stuart Paton. (Action, Adventure, Sci-Fi)

The Crazy Ray (Paris Qui Dort)

(1925) In this silent film, early roots of sci-fi magic are given to us in the form of a scientist who invents a ray that makes people caught in its beam fall asleep where they stand. With magical and wonderful shots of a Paris long gone, it is the adventure of a group of unaffected people who, with their sudden freedom, play the game of mice while the cat is away. With a narrative that sways toward a moralistic stance on the principles of fair play and responsibility, this little science fiction fable can still be as poignant today as when the magnificent views were first shot from the dizzying heights of the Eiffel Tower. Henri Rollan, Director: René Clair. (Short, Silent film, Sci-Fi)

Metropolis

(1927) In a futuristic city sharply divided between the working class and the city planners, the son (Gustav Fröhlich) of the city's mastermind (Alfred Abel) falls in love with a working class prophet (Brigitte Helm) who predicts the coming of a savior to mediate their differences. Alfred Abel, Gustav Fröhlich, Rudolf Klein-Rogge, Fritz Rasp, Theodor Loos, Erwin Biswanger, Heinrich George, Brigitte Helm, Director: Fritz Lang.

Trans-Atlantic Tunnel

(1935) Engineers Richard McAllan and Frederick Robbins manage to get financial backing for a gigantic project to build a tunnel from England to America. Richard Dix, Leslie Banks, Director: Maurice Elvey. (Drama, Sci-Fi)

The Mercury Theatre on the Air: The War of the Worlds (Radio Broadcast)

(10/30/1938) H. G. Wells's original novel tells the story of an alien invasion of Earth. The novel was adapted by Howard E. Koch for the 17th episode of the CBS Radio series The Mercury Theatre on the Air, broadcast at 8 pm ET on Sunday, October 30, 1938. The program's format was a simulated live newscast of developing events. The setting was switched from 19th-century England to contemporary Grover's Mill, an unincorporated village in West Windsor Township, New Jersey, in the United States. The power of radio was on full display when this dramatization scared the daylights out of many of CBS radio's nighttime listeners. Orson Welles, Frank Readick, Kenny Delmar, Ray Collins, Directors: Orson Welles and Paul Stewart (rehearsal director).

Dreams That Money Can Buy

(1947) Joe/Narcissus is an ordinary man who has recently signed a complicated lease on a room. As he wonders how to pay the rent, he discovers that he can see the contents of his mind unfolding while looking into his eyes in the mirror. He realizes that he can apply his gift to others and sets up a business selling tailor-made dreams to a variety of frustrated and neurotic clients. Jack Bittner, Libby Holman, Josh White, Director: Hans Richter. (Fantasy, Experimental Film)

Cat-Women of the Moon

(1953) In this science fiction tale, astronauts travel to the moon where they find it to be inhabited by attractive young women in black tights. This was the first science fiction movie I ever saw, and I don't care what anyone else says, I love it. Sonny Tufts, Victor Jory, Marie Windsor, Director: Arthur Hilton. (Sci-Fi)

Tales of Tomorrow: The Evil Within

(5/1/1953) Season 2, Episode 37. A scientist (Rod Steiger) perfects a chemical unleashing the beast within, but before he can create an antidote, his neglected wife (Margaret Phillips) accidentally ingests the formula. Margaret Phillips, Rod Steiger, James Dean, Director: Don Medford.

Tales of Tomorrow: Appointment on Mars

(6/27/1952) Season 1, Episode 39. Three astronauts land on Mars, hoping to find valuable minerals. After discovering a rich deposit of uranium ore, one of the men becomes increasingly paranoid. Is it just his imagination, or are they really being watched? Leslie Nielsen, William Redfield, Robert Keith Jr., Director: Don Medford.

Tales of Tomorrow: The Duplicates

(7/4/1952) Season 1, Episode 40. The government discovers a parallel world inhabited by duplicates of humanity and sends an engineer, Bruce Calvin (Darren McGavin) to that world to kill his counterpart before the two planets destroy each other. Darren McGavin, Cameron Prud'Homme, Patricia Ferris, Alexander Lockwood, Director: Don Medford.

Crash of Moons

(1954) In this three-part episode, edited together from the TV series Rocky Jones, Space Ranger, two inhabited planets, locked in a constant orbit, are dealt a lethal fate when astronomers predict that they will collide with one another ultimately destroying both civilizations. Richard Crane, Scotty Beckett, Sally Mansfield, Director: Hollingsworth Morse.

Killers from Space

(1954) An atomic scientist (Peter Graves) claims he was abducted by aliens after being injured in a plane crash. Peter Graves, Director: W. Lee Wilder.

Lux Radio Theater: The Day The Earth Stood Still (Radio Broadcast)

(1/4/1954) An alien (Michael Rennie) from space gives mankind a final chance to achieve world peace. Michael Rennie, Jean Peters, Director Earl Ebi.

This Island Earth

(1955) Aliens come to Earth seeking scientists to help them in their war. Jeff Morrow, Faith Domergue, Rex Reason, Director: Joseph Newman.

Climax!: Dr. Jekyll and Mr. Hyde

7/28/1955) Season 1, Episode 34. An adaptation of Robert Louis Stevenson's classic tale of man's duality. Michael Rennie, Cedric Hardwicke, Mary Sinclair, Host: Bill Lundigan, Announcer: Art Gilmore, Director: Allen Reisner.

1984

(1956) Based on the novel by George Orwell, this is the story of a totalitarian future society in which a man ( Edmond O'Brien) whose daily work is rewriting history tries to rebel by falling in love. Edmond O'Brien, Michael Redgrave, Jan Sterling, Director: Michael Anderson. (Drama, Sci-Fi)

The Giant Claw

(1957) A mysterious UFO turns out to be an extraterrestrial giant bird whose disregard for human life and architecture threatens the world. Jeff Morrow, Mara Corday, Director: Fred F. Sears.

Assignment: Outer Space [Space Men (original title)]

(1960) In the 22nd Century, Ray Peterson (Rik Van Nutter), reporter for the Interplanetary News, is assigned to write a story aboard a space station, however, tension mounts between Peterson and the station commander (David Montresor), who believes he is in the way. Rik Van Nutter, Gaby Farinon, David Montresor, Director: Anthony Dawson.

One Step Beyond: The Dream

(3/3/1959) Season 1, Episode 7. In 1940, a fearful Britain awaits invasion by Nazi forces. A husband and his wife, separated by their wartime assignments, suddenly dream that each is in danger, and both try frantically to see if their dream has come true. Reginald Owen, Director: John Newland.

One Step Beyond: The Visitor

(5/10/1960) Season 2, Episode 33. Alcoholic Ellen Grayson (Joan Fontaine) summons her husband Harry (Warren Beatty) to her isolated house to announce that their marriage is over, after which he crashes his car. Helen is then visited by a man, the exact double of a much younger Harry. Joan Fontaine, Warren Beatty, Director/Host: John Newland.

One Step Beyond: Anniversary of a Murder

(9/27/1960) Season 3, Episode 2. A married businessman (Harry Townes) is having a secret affair, and one night while he's driving home drunk from a rendezvous with his mistress, he runs over and kills a young boy. No one saw him so he believes he got away with it, but soon he is astonished to hear what he believes to be his victim's voice on his dictaphone. Harry Townes, Randy Stuart, Director: John Newland. (Drama, Fantasy, Mystery)

Evil Brain from Outer Space

(1964) A monstrous evil brain from outer space leads his minions on a crusade to conquer the universe. Ken Utsui, Junko Ikeuchi, Shoji Najayama, Minoru Takada, Sachihiro Ohsawa, Minako Yamada, Kan Hayashi, Utako Mitsuya, Directors: Teruo Ishii, Akira Mitsuwa, Koreyoshi Akasaka.

The Earth Dies Screaming

(1964) After a mysterious gas attack that kills off most of the Earth's population, a few survivors gather at a country inn to figure out a plan for survival. Willard Parker, Virginia Field, Dennis Price, Director: Terence Fisher.

Voyage to the Prehistoric Planet

(1965) In 2020, after the colonization of the moon, the spaceships Vega, Sirius, and Capella are launched from Lunar Station 7 to explore Venus, but an asteroid collides and explodes Capella. Basil Rathbone, Faith Domergue, Director: John Sebastian.

Destroy All Planets (Gamera vs. Viras)

(1968) Gamera the Flying Turtle falls under the spell of evil aliens, but two children free him and he returns to fight the aliens' monster, Viras. Kôjirô Hongô, Tôru Takatsuka, Carl Craig, Director: Kenji Yuasa.

A Boy and His Dog

(1975) A post-apocalyptic tale based on a novella by Harlan Ellison. As a boy communicates telepathically with his dog while they scavenge for food and sex, they stumble into an underground society where the old way of life has been preserved. Don Johnson, Susanne Benton, Jason Robards, Tim McIntire, Alvy Moore, Helene Winston, Charles McGraw, Director: L.Q. Jones. (Comedy, Drama, Sci-Fi, Thriller)

Virus (Fukkatsu No Hi or Day of Resurrection)

(1980) A military-engineered virus, released during a plane crash, kills most of the human population. The only survivors, scientists in Antarctica, desperately try to find a cure to save what is left of humanity. Bo Svenson, Olivia Hussey, Henry Silva, Edward J. Olmos, Cecil Linder, Stuart Gillard, Glenn Ford, Robert Vaughn, Chuck Connors, George Kennedy, Director: Kinji Fukasaku. ( Adventure, Drama, Horror, Sci-Fi, Thriller)

The Day After

(1983) A graphic, disturbing film about the effects of a devastating nuclear holocaust on a small town in eastern Kansas. Jason Robards, JoBeth Williams, Steven Guttenberg, John Cullum, John Lithgow, Bibi Besch, Lori Lethin, Amy Madigan, Jeff East, Director: Nicholas Meyer.

The Twilight Zone (2002–2003): The Pharaoh's Curse

4/23/2003) An aspiring magician named Mario Devlin (Shawn Hatosy) seeks to learn the secret behind a legendary trick by legendary magician Harry Kellogg (Xander Berkeley). Shawn Hatosy, Lindy Booth, Xander Berkeley, Host: Forest Whitaker, Director: Bob Balaban. (Fantasy, Horror, Mystery)

The Twilight Zone (2002–2003): Eye of the Beholder

(4/30/2003) Season 1, Episode 39. Janet Tyler (Molly Sims), a woman with facial deformities in a totalitarian society that emphasizes conformity even in in physical appearance, is undergoing her twelfth surgery in an attempt to make her appear normal. Molly Sims, Reggie Hayes, Roger Cross, Allison Hossack, Chris Kramer, June B. Wilde, Michael Karl Richards, Forest Whitaker: Host, Director: David Ellis. (Fantasy, Horror, Mystery)

Gamera: The Guardian Of The Universe

(1995) The giant flying turtle is back for this 1995 Japanese feature where, once again, Gamera's intentions are misinterpreted by the military. Tsuyoshi Ihara, Akira Onodera, Shinobu Nakayama, Ayako Fujitani, Yukijirô Hotaru, Hatsunori Hasegawa, Hirotarô Honda, Director: Shûsuke Kaneko.