The Lost World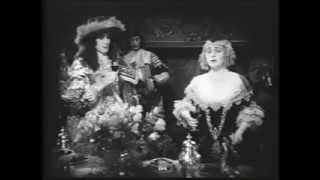 The Iron Mask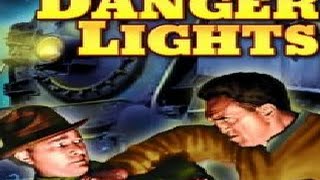 Danger Lights Adventures of Don Quixote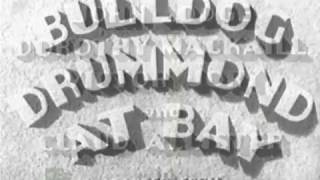 Bulldog Drummond at Bay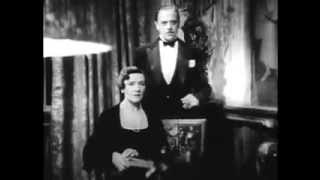 Bulldog Drummond Escapes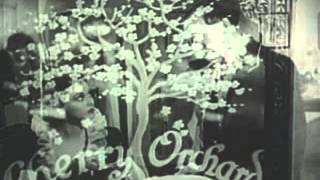 Dark Journey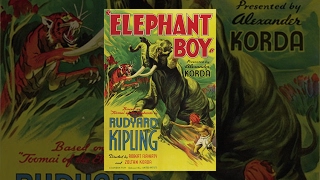 Elephant Boy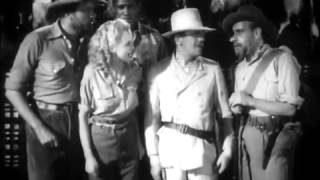 King Solomon's Mines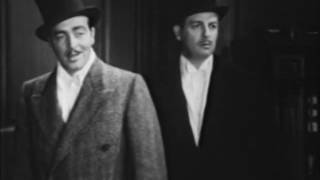 Arrest Bulldog Drummond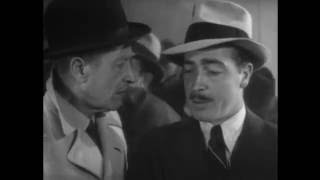 Bulldog Drummond's Bride
The Son of Monte Cristo
A Yank in the R.A.F. Double Cross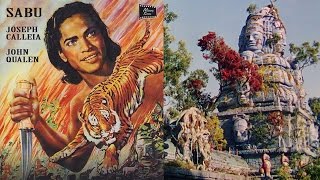 The Jungle Book
The Adventures of Tartu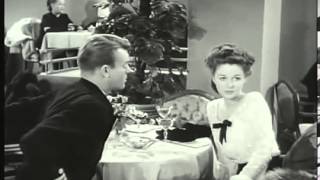 The Fighting Seabees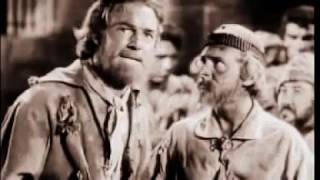 Captain Kidd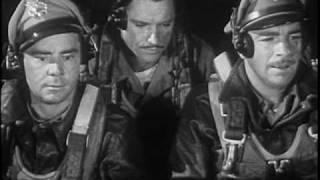 Seven Were Saved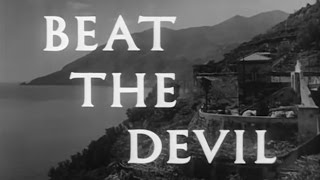 Beat The Devil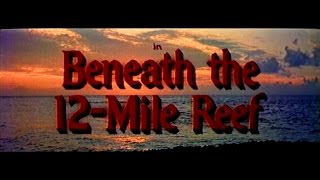 Beneath the 12-Mile Reef
King Of The Khyber Rifles The Adventures in Sherwood Forest: A Guest for the Gallows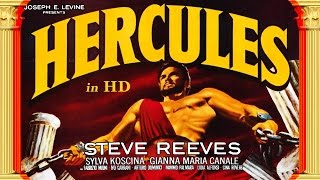 Hercules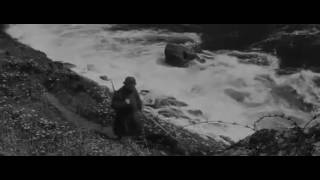 Sink The Bismarck!
The Rat Patrol: The Chase of Fire Raid
The Lost World

(1925) The first film adaptation of Sir Arthur Conan Doyle's classic novel about a land where prehistoric creatures still roam. Miss Bessie Love, Mr. Lewis Stone, Mr. Wallace Beery, Mr. Lloyd Hughes, Miss Alma Bennett, Mr. Arthur Hoyt, Miss Margaret McWade, Mr. Bull Montana, Mr. Finch Smiles, Mr. Jules Cowles, Mr. George Bunny, Mr. Charles Wellsley, Jocko, Director: Harry O. Hoyt.

The Iron Mask

(1929) King Louis XIII of France is thrilled to have born to him a son - an heir to the throne. But when the queen delivers a twin, Cardinal Richelieu sees the second son as a potential for revolution, and has him sent off to Spain to be raised in secret. Douglas Fairbanks, Director: Allan Dwan.

Danger Lights

(1930) The tough boss (Louis Wolheim) of a railroad yard befriends a young hobo (Robert Armstrong), and unwittingly places in jeopardy his relationship with the woman (Jean Arthur) he loves. Louis Wolheim, Robert Armstrong, Jean Arthur, Director: George B. Seitz.

Adventures of Don Quixote

(1933) In Spain, in the sixteenth century, an elderly gentleman named Don Quixote has gone mad from reading too many books on chivalry. Proclaiming himself a knight, he sets out with his squire, Sancho Panza, to reform the world and revive the age of chivalry, Feodor Chaliapine, George Robey, Director: G. W. Pabst.

Bulldog Drummond at Bay

(1937) Bulldog Drummond (John Lodge) goes up against foreign agents trying to steal plans for a top-secret aircraft. John Lodge, Dorothy Mackaill, Victor Jory, Claud Allister, Director: Norman Lee.

Bulldog Drummond Escapes

(1937) Captain Drummond (Ray Milland) becomes a prisoner when he intents to protect a beautiful heiress (Heather Angel) of an espionage organization. Ray Milland, Sir Guy Standing, Heather Angel, Reginald Denny, Porter Hall, Director: James Hogan.

Dark Journey

(1937) During World War I, a German spy (Conrad Veidt) and a French spy (Vivien Leigh) meet and fall in love. Conrad Veidt, Vivien Leigh, Joan Gardner, Anthony Bushell, Ursula Jeans, Margery Pickard, Eliot Makeham, Director: Victor Saville.

Elephant Boy

(1937) This movie is based on Rudyard Kipling's "Toomai, of the Elephants", in which a small native lad (Sabu) claims he knows the congregating place of the elephant hordes. Sabu, W.E. Holloway, Walter Hudd, Allan Jeayes, Bruce Gordon, D.J. Williams, Hyde White, Directors: Robert Flaherty and Zoltan Korda. (Adventure, Drama, Family)

King Solomon's Mines

(1937) Hunter Allan Quartermain (Cedric Hardwicke) helps a young woman (Anna Lee) locate her missing father (Arthur Sinclair) in unexplored Africa. Paul Robeson, Cedric Hardwicke, Roland Young, Anna Lee, John Loder, Director: Robert Stevenson.

Arrest Bulldog Drummond

(1939) A British scientist has created a death ray which can destroy an entire army in seconds. John Howard, Heather Angel, H.B. Warner, Reginald Denny, E.E. Clive, Jean Fenwick, Zeffie Tilbury, Director: James Hogan.

Bulldog Drummond's Bride

(1939) A bank robbery in London prevents, again, the marriage of Bulldog Drummond (John Howard) and his girlfriend (Heather Angel). John Howard, Heather Angel, H.B. Warner, Reginald Denny, E.E. Clive, Elizabeth Patterson, Eduardo Ciannelli, Director: James Hogan.

The Son of Monte Cristo

(1940) In 1865, General Gurko Lanen is dictator of "Lichtenburg" in the Balkans. Rightful ruler Zona hopes to get aid from Napoleon III of France. The visiting Count of Monte Cristo falls for Zona and undertakes to help her, masquerading as a foppish banker and a masked freedom fighter. Joan Bennett, Louis Hayward, George Sanders, Director: Rowland V. Lee.

A Yank in the R.A.F.

(1941) An American pilot (Tyrone Power) impulsively joins Her Majesty's Royal Air Force in Britain in an attempt to impress his ex-girlfriend (Betty Grable). Tyrone Power, Betty Grable, Director: Henry King.

Double Cross

(1941) When a cop is shot dead during a raid, and another is mistakenly shot for killing him, his fellow officer friend goes undercover on his own to bust up the criminal's operation. Wynne Gibson, Kane Richmond, John Miljan, Pauline Moore, Mary Gordon, Robert Homans, Director: Albert Kelley.

The Jungle Book

(1942) A boy (Sabu) raised by wolves tries to adapt to human village life. Sabu, Director: Zoltan Korda.

The Adventures of Tartu

(1943) In 1940, British Army Captain Terence Stevenson (Robert Donat), whose primary job to defuse bombs in London, and despite having no experience as a spy, is asked by his superiors, because of his academic background as a chemical engineer and being fluent in Romanian and German, to lead a spy mission deep in Nazi occupied territory. Robert Donat, Valerie Hobson, Walter Rilla, Glynis Johns, Director: Harold S. Bucquet.

The Fighting Seabees

(1944) Construction workers in World War II in the Pacific are needed to build military sites, but the work is dangerous and they doubt the ability of the Navy to protect them. John Wayne, Director: Edward Ludwig. (Drama, Romance, War)

Captain Kidd

(1945) In this unhistorical account, Capt. William Kidd (Charles Laughton) is already a clever, ruthless pirate when, in 1699, he tricks the king (Henry Daniell) into commissioning him as escort for a treasure ship from India. Charles Laughton, Randolph Scott, Barbara Britton, John Carradine, Gilbert Roland, John Qualen, Sheldon Leonard, William Farnum, Henry Daniell, Reginald Owen, Director: Rowland V. Lee.

Seven Were Saved

(1947) A nurse is taking an amnesia victim, who was imprisoned by the Japanese during World War II, to the United States on a plane piloted by Captain Allen Danton (Richard Denning). The passengers include a Japanese colonel on his way to Manila to face war crime charges, and a couple who were married on the day they were liberated from a Japanese prison camp. During the flight, the colonel breaks away from his guards and causes the plane to go out of control and crash into the sea. The survivors must then cling to life in a rubber boat. Richard Denning, Catherine Craig, Russell Hayden, Director: William H. Pine.

Beat The Devil

(1953) A group of rogues are on their way to Africa, hoping to get rich. Humphrey Bogart, Jennifer Jones, Gina Lollobrigida, Robert Morley, Director: John Huston.

Beneath the 12-Mile Reef

(1953) Fierce competition among sponge fishermen forces a Greek-American family to fish in the dangerous 12-mile reef area off the western coast of Florida. Robert Wagner, Terry Moore, Gilbert Roland, Director: Robert D. Webb.

King Of The Khyber Rifles

(1953) A British officer (Tyrone Power) in 19th-century India battles the prejudices of both his Army colleagues and the local populace while trying to help put down a rebellion led by a greedy local ruler (Guy Rolfe). Tyrone Power, Terry Moore, Michael Rennie, John Justin, Guy Rolfe, Richard Stapley, Murray Matheson, Frank de Kova, Argentina Brunetti, Sujata, Director: Henry King.

The Adventures in Sherwood Forest: A Guest for the Gallows

(10/31/1955) Season 1, Episode 6. Finding it harder and harder to collect the county's levied assessments, the Sheriff of Nottingham (Alan Wheatley) decides to make an example of Will Stukely (Robert Desmond), a poor farmer who could not pay his taxes, by hanging him. Richard Greene, Alan Wheatley, Robert Desmond, Director: Bernard Knowles.

Hercules

(1958) The muscular Hercules (Steve Reeves) performs his labors, sails with the Argonauts, and romances the fair Iole (Sylva Koscina). Steve Reeves, Sylva Koscina, Director: Pietro Francisci.

Sink The Bismarck!

(1960) The World War II story of the British Navy's effort to defeat Nazi Germany's most powerful warship. Kenneth More, Dana Wynter, Director: Lewis Gilbert. (Action, Drama, History)

The Rat Patrol: The Chase of Fire Raid

(9/12/1966) Season 1, Episode 1. British officer Sgt. Jack Moffitt is assigned to the Rat Patrol and must prove himself to a resistant Sgt. Troy. Moffitt's mission is to help the Rats locate a buried German supply dump before Dietrich's forces find it. Christopher George, Gary Raymond, Hans Gudegast, Lawrence Casey, Justin Tarr, Director: Tom Gries.